Wednesday, May 17, 2017 / by Amy Francoeur
The Canadian real estate market is in flux right now, and Victoria is no different. We're seeing prices continue to rise with inventory still falling short of meeting demand. On top of that, the federal government has introduced mortgage rule changes to try and combat the ignited real estate markets, including how appraisals work.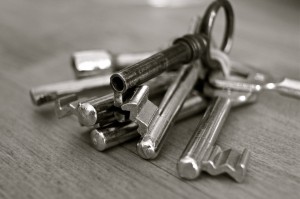 Who Orders Appraisals?
It is likely that, should you be financing your purchase, your lender will require an appraisal. In past markets, lenders would only require appraisals on conventional mortgages, or a mortgage with 20% down or more. However, because appraisals are reflections of fair market value, in cities like Victoria where value and price may not necessarily correlate right now, lenders want to ensure that their investments are protected.
But What Does Value Mean?
Fair market value is defined as the value of an interest in land sold at the "highest estimated price that a buyer would pay and a seller would accept for [the land] in an open and competitive market," including reasonable exposure to that same market.
As we all know, this Victoria real estate market can be frustrating, with properties sold for over asking in less than a week, sometimes even less than a day! As a result, it makes sense the lenders would demand appraisals on most, if not all, of their mortgages right now. Purchase price and fair market value may be different, but lenders still need to make sure that values are supported.
Appraisers Have Their Work Cut Out for Them
Appraisers are struggling with this market, too. Normally, appraisers use only "pending" or "sold" properties in the last, usually, 90 days as comparable properties to determine value. However, because our real estate market is changing daily, it is possible that a home's purchase price is higher than the comparable properties' values.
The appraiser will do what he or she can to take that in to account when evaluating a property. He or she will select homes with similar features as the one you're purchasing and systematically and accurately compare them, coming to a determinable value, and then provide a written report back to the lender.
Navigating the Victoria real estate market is tricky right now. A qualified and experienced Realtor can help. Call us today to discuss your future in the Victoria real estate market.
Until next week.