Friday, June 23, 2017 / by Chris Gill
Are you thinking of adding your home to the available Victoria condo listings in the near future? Maybe it's time for your family to upgrade to a single-family home, or perhaps you're leaving Victoria altogether. Whatever the reason for your sell, The Condo Group can help you.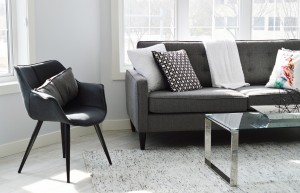 But in an effort to make your sale as seamless as possible, there are three things you can do to get yourself ready.
Declutter
We know you have a ton of belongings, but your personal belongings can actually work against you. Tuck away all personal items, like photos, postcards, and awards. Clean up your kitchen counters and try to eliminate as much counter clutter as you can. We want buyers to imagine themselves living in their next home!
Clean
This goes without saying, but clean your place. Please! Top to bottom, inside and out. When the photographer comes in to take photos of your home, we want it looking its absolute best. If you have tenants in place, have a good talk with them. (We can help you there, too.)
We want you to show off your home and that will translate in the photos. With most buyers finding their next home on the internet first, photos are our one chance to get their attention.
Touch up
This one is situational. If your home has recently been painted or it's painted a neutral colour, then it's likely not something we need to talk about. But if you've got holes in the wall or the baseboard in the front entrance is trashed, then we might talk about fixing it up. It's a little bit of money upfront, yes, but it eliminates the illusion of other things being wrong. If everything is spic and span and in great working order, then that's exactly what the buyer will see. If a buyer sees holes or wear and tear, they may start asking questions about the quality of the rest of the condo, whether it's accurate or not.
We want you to sell your condo for top dollar and we want you to sell quickly. This Victoria real estate market is still a seller's dream, so let's take advantage of it while we can. Call The Condo Group today to talk to your own #CondoExpert, and let's get you sold!